Buying or Building your home
Awesome designs
Getting inspired with our extensive range of new development projects in Spain. As development projects we only work next to our own team with the most trusted project developers and builders in Spain. With more than 30 years of experience in new developments in Spain, our company knows the market and value of high quality and functional constructions. Beautiful designs, functional and built with high quality standards and insulation values for an affordable price. That's exactly the philosophy we use with development projects in Spain. All objects must offer maximum comfort to it's new owners located on stunning locations with most of our projects offering breathtaking sea views. Our team finds it a challenge and passion to find the right house for every customer and to support the customer in all aspects with the process of your search and buying process. But also with the interior design and possible adjustment or renovation within the object you can count on us. We offer you a full team of professionals that can assist you from the first call or email till each step on your way to become the new owner of your dream home in Spain.
What we do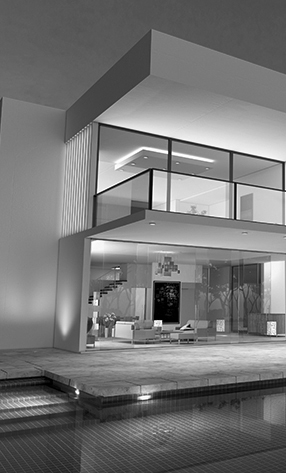 Buying or Building your home
1

First things first…

In order to provide you with the best possible service, our team will listen very carefully to your wishes and we will look at the houses of your choice from our website. Location and budget are of course of great importance. Together with you we arrive at a certain profile and we will then get to work for you to find the optimal home or to advise you with our latest projects. We take into account construction time or any finished product, distances from the house to the airport and the sea and entertainment venues and other criteria that are decisive. We then plan a tour, where we advise you to first view various objects without any obligation. We make sure to serve you in native language for critical moments to avoid misunderstandings

2

Design and quality...

Discuss your wishes regarding style, budget, materials with our team. Our interior designers and architects can assist with the best available creative services and technical advice. We will together study floor plans and material standards and give our advice based on the quoted price.

3

Approved by You…

When the final project home and details are approved by you a draft will be made for the reservations process. Your and/or our legal department will check the details for the building permit application and delivery lead time of the moment the construction is completed depending on the type of project. Once all is clear and the reservation contract is signed you will receive the invoice for the prepayment. In certain cases a bank guarantee is issued against the down payment, this can differ per project.The down payment depends on the agreed conditions per project. This transport takes place at the notary office and will be the final payment. Application for water and electricity will be done after the notary transport when the property is mostly done once the property is transported on your name as the new owner.
1

Building time…

When the building permit is obtained, the construction will start, Construction time of the project and final delivery are stated in the purchase agreement.

2

Live stream and/or image upload of the building process…

Some of the projects will be equipped with a 3G/4G camera 24/7 at your disposal in other cases our team will upload in your registered development projects account pictures of the construction process. Till the final delivery takes place.

3

Interior design

Before delivery, we offer free advice without any obligation with our interior designer, who will advise you as far as you wish about the interior. Naturally, as a team, we can also provide you with the complete furnishing, thanks to our high discounts and relationships with our suppliers we can assure you the best quality price conditions.

4

Final check and delivery

Before the delivery of the property, our specialist will review the property based on the agreement to thoroughly check the standards, when the client arrives everything needs to be perfect and 100% ready. It goes without saying that the after sale service at Development projects does not stop at delivery. For example, we assist you with applications such as water, gas, electricity and other authorities.